Ultralow temperature Freeze

The only freezer dedicated to disaster recover plan

THE NEW UPRIGHT MINICORE ULTRA LOW TEMPERATURE FREEZER
PERFECT for COVID-19 Vaccines, critical material storage in biorepositories, medical research facilities, BSL4 labs, hospitals, anywhere valuable samples need to be stored safely.
RELIABILITY Industry above standard +/-2.5°C uniformity ensures your samples are being stored within the proper temperature range to maintain integrity.
LOW ENERGY Using less than 3A with a low 6KWH/day.
CAPACITY Table Top or on floor, large capacity Sample Storage anywhere in the lab.
ERGONOMY Ergonomically designed Door Handle for easy access.
USER FRIENDLY USB port for data download and access port.
GREEN TECHNOLOGY Single compressor using CFC free natural mix refrigerants with no impact on environment.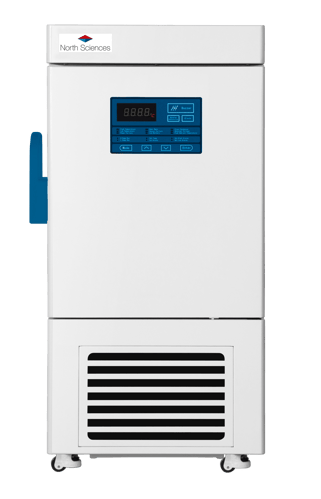 Four Ways to Contact Us for Support