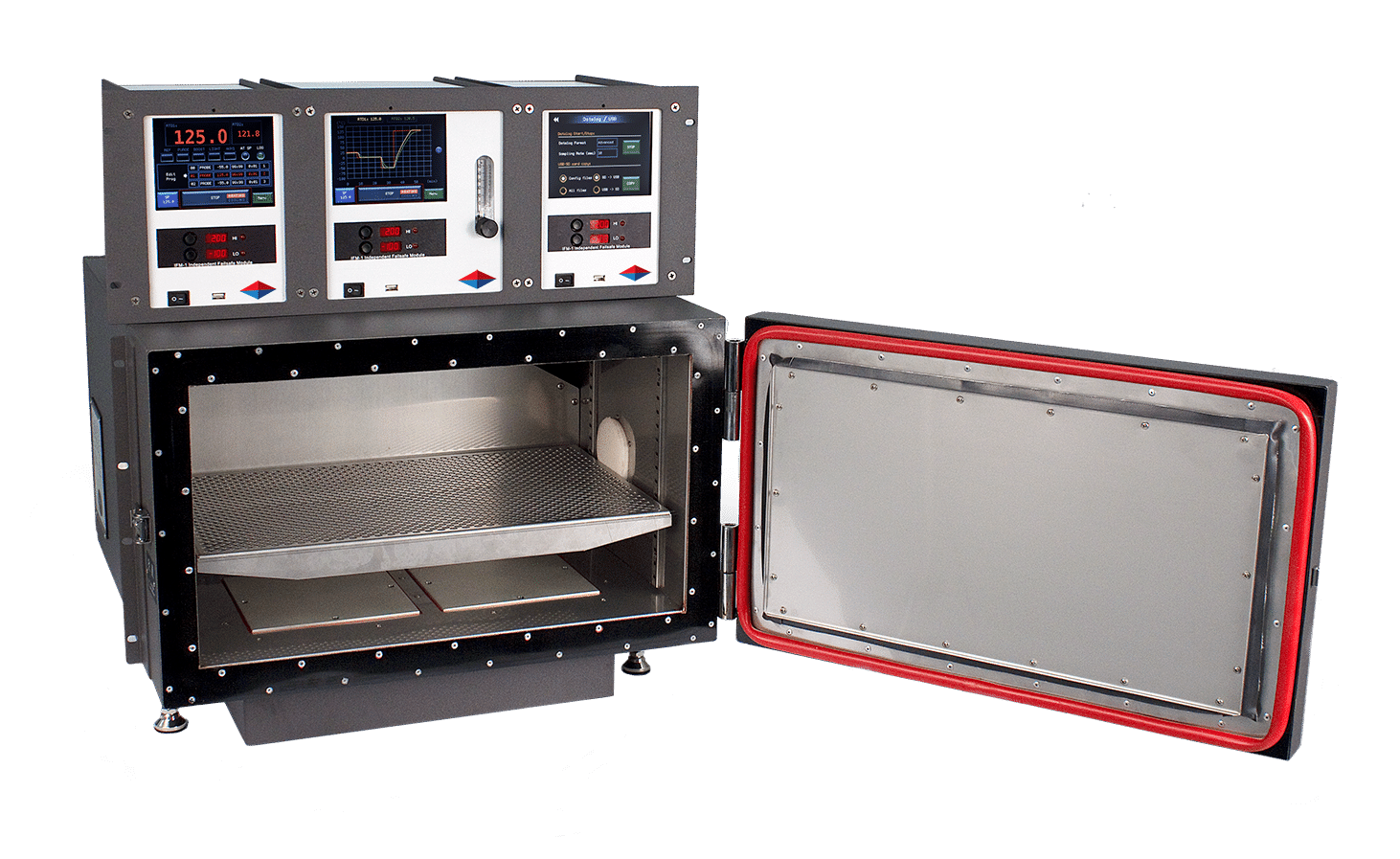 Thermal Chambers
Thermal Test Chambers for rapid, precise, and extreme temperature control. Our test chambers are configured to meet your specific application. They can be configured with the exact dimensions, interior access, and temperature ranges to meet your exact needs.



Rapid, accurate temperature control
Optimal test environments require thermal chambers configured for device size, temperature range, transition speed and device access. Sigma Systems' chamber capabilities include:
• High air flow, promoting fast cycling, low gradients, and consistent test results
• Wide temperature range: -185 to 500°C or anywhere in between
• Industry's smallest footprint for given interior work space
• Cooling and heating rates up to 100°C per minute
• Thermal shock in a single chamber and MIL-STD testing
The best thermal environment comes from specifications you control.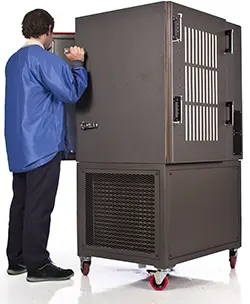 Cryogenic Based Thermal Chambers
Cryo Chamber Temperature Ranges:
Liquid Nitrogen (LN2) Cooled: -100° to +200°C (optionally from -185° to 500°C)
Liquid Carbon Dioxide (LCO2) Cooled: -65° to +200°C (optionally to 500°C)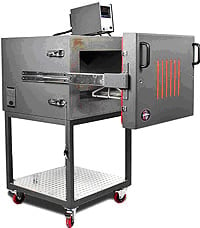 | | |
| --- | --- |
| Model | Interior Dimensions (H" x W" x D") |
| M10 Learn More | 9 x 10 x 7.5 |
| M26 | 10.6 x 14.5 x 10.5 |
| M33 | 15 x 13.5 x 10 |
| M42 | 10.6 x 19.5 x 12.0 |
| M58 Learn More | 13.5 x 19.5 x 13.5 |
| M59 | 11.6 x 19.5 x 16 |
| M88 | 18 x 20 x 14.5 |
| M90 | 15.5 x 25 x 14.5 |
| M170 Learn More | 25.1 x 20.5 x 19.6 |
| M256 Learn More | 25 x 25 x 24.9 |
| M360 | 28 x 28 x 28 |
| M443 | 30 x 30 x 29.9 |
| M765 | 36 x 36 x 36 |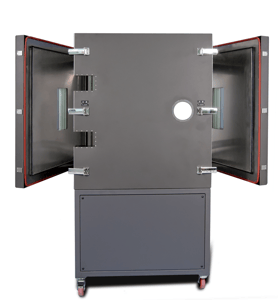 Dual Access Chambers
With two doors, typically a front and back
| | |
| --- | --- |
| Model | Interior Dimensions (H" x W" x D") |
| M173 | 32 x 21 x 17.5 |
| M369 | 30 x 25 x 31.5 |
| M786 | 36 x 36 x 35 |
Compressor Based Thermal Chambers
Chamber Temperature Ranges:
Single stage: -35° to +200°C
Cascade: -60° to +200°C
Optionally, wider temp ranges available
| | |
| --- | --- |
| Model | Interior Dimensions (H" x W" x D") |
| M33 | 15 x 13.5 x 10 |
| M58 Learn More | 13.5 x 19.5 x 13.5 |
| M59 | 11.6 x 19.5 x 16 |
| M88 | 18 x 20 x 14.5 |
| M90 | 15.5 x 25 x 14.5 |
| M170 Learn More | 25.1 x 20.5 x 19.6 |
| M256 Learn More | 25 x 25 x 24.9 |
| M360 | 28 x 28 x 28 |
| M443 | 30 x 30 x 29.9 |
| M765 | 36 x 36 x 36 |
Four Ways to Contact Us for Support