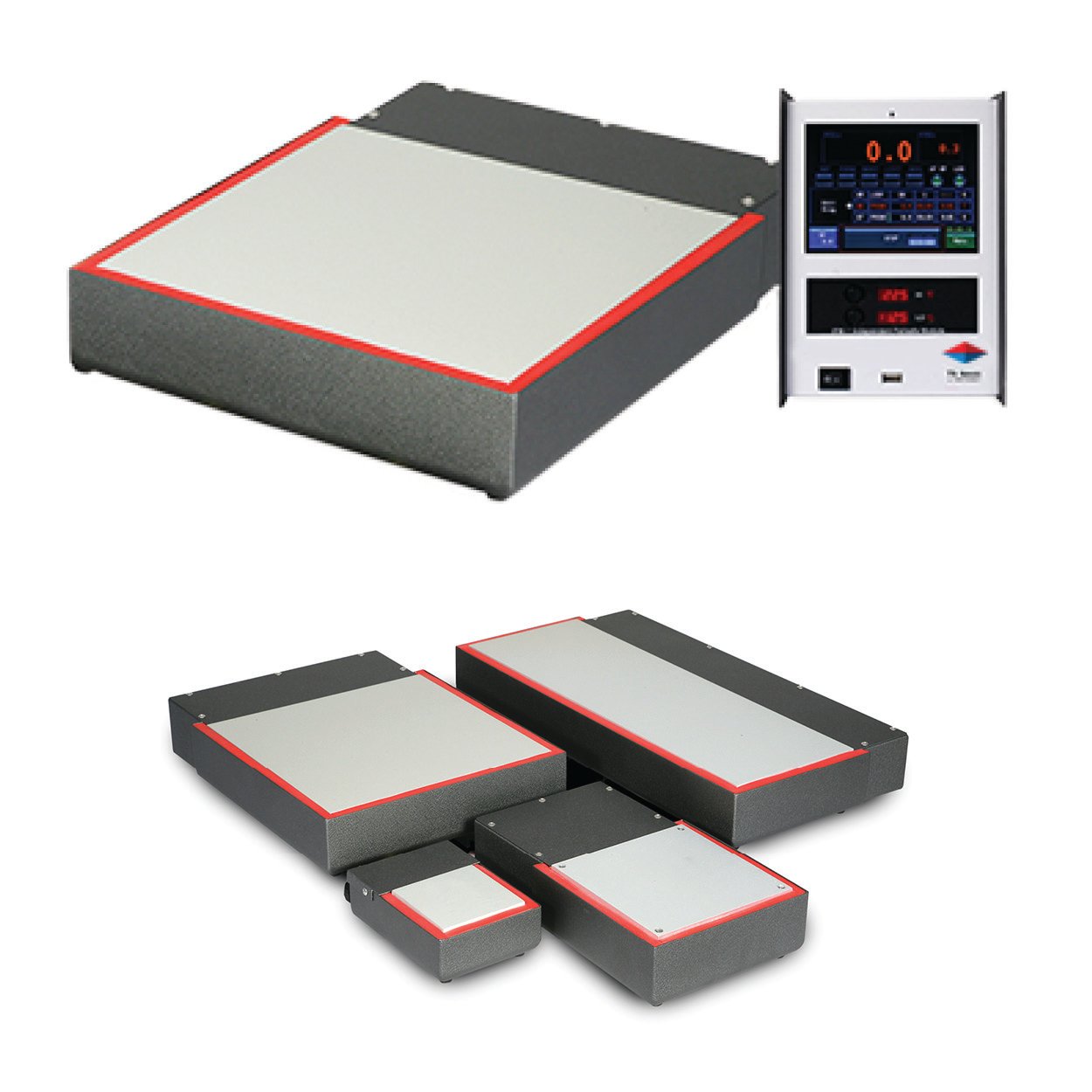 Thermal Platforms & Plates
Thermal Platforms and Hot/Cold Plates for rapid, precise, and extreme temperature control. Our thermal plates are configured to meet your specific application. They are ideal for testing and cooling thermally conductive devices with a low, flat physical profile. These precisely controllable temperature platforms from Sigma Systems provide an open work surface with rapid heating and cooling or holding at temperature. Also known as "hot/cold plates", they are ideal for testing or conditioning low profile items with a flat surface such as RF devices and high-density power device testing (IGBTs and MOSFETs).
Our flexible designs provide:
• Cryogenic and compressor-based refrigeration systems as low as -100°C and up to +250°C and temperature transitions up to 100°C/min
• Surface areas from 7 to 700 square inches (45 to 4515 square cm) and larger on request
• Hole patterns for your fixtures
• Enclosures for your DUT
Cryogenic Based Thermal Plates
Plate Temperature Ranges:
Liquid Nitrogen (LN2) Cooled: -100° to +200°C
Liquid Carbon Dioxide (LCO2) Cooled: -65° to +200°C
Optionally, wider temperature ranges available.
Custom sizes available on request.
| | |
| --- | --- |
| Model | Work Surface Dim (L" x W") |
| TP48 | 1.563 x 4.813 |
| TP92 | 3.75 x 3.75 |
| TP258 | 4 x 10 |
| TP294 Learn More | 6.75 x 6.75 |
| TP781 Learn More | 11 x 11 |
| TP870 | 6.75 x 20 |
| TP994 | 11 x 14 |
| TP1265 | 14 x 14 |
| TP2555 Learn More | 18 x 22 |
| TP3975 | 28 x 22 |
Compressor Based Thermal Plates
Plate Temperature Ranges:
Single stage: -30° to +200°C
Cascade: -60° to +200°C
Optionally, wider temperature ranges available
Custom sizes available on request
| | |
| --- | --- |
| Model | Work Surface Dim (L" x W") |
| TP316 | 7 x 7 |
| TP412 | 4 x 16 |
| TP929 | 12 x 12 |
| TP1085 | 12 x 14 |
| TP1652 | 16 x 16 |
| TP2477 | 14 x 24 |
Four Ways to Contact Us for Support